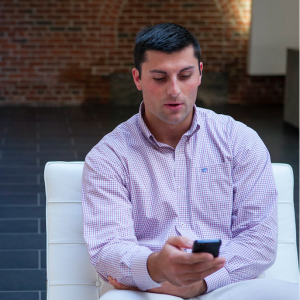 Scour the internet for job hunting and interview advice and you'll not find any lack of it. Most of the articles you'll come across will be more concerned with what not to do as much as what to do, largely because it's easier to write about and is often much more amusing!
Unfortunately, there are just too many things we are told not to do in an interview. A recent article looked at 20 different blog pieces on this subject, from companies, publishers and recruiters across the USA and the UK*. There were 157 separate things listed. Now I suspect that it's a bit challenging to remember all of these when you stride confidently into your next interview, but there were several common themes highlighted. These are the ones I'd like to concentrate on here and in a second blog (in a few weeks) on this subject.
The No 1 problem identified – by 75% of the articles – is "lack of preparation". This takes many forms, but it is so common that you wonder why candidates don't take the time to get it right beforehand. If you are unsure of anything prior to coming to an interview with RGU, please don't put it off or take a guess: get in touch with the recruitment team and we'll do our best to help.
Second on the list of no-nos, highlighted by 70% of the articles surveyed, was variations on what is best described as "inappropriate dress".
Although there is generally much more freedom in what people wear to work these days, the interview seems to be one area where it is vital to live up to expectations. Err on the side of caution or, if you have any doubts, again, just get in touch with the recruitment team. But even then, it's possible to make mistakes, as for example with this story from the website Reed.co.uk … "the candidate who arrived ten minutes late, all dressed and ready to go…to the beach. Told to dress smartly, our interviewee chose his best Hawaiian shirt and trainers. And, to complete his hat-trick of howlers, his phone rang half way through the interview".
Next time, I'll explain the other major things not to do at an interview, whether with RGU (or anyone else come to that). They will seem like common sense, but it's amazing how many people fail to apply them!
Julie Skinner, Resourcing & Benefit Specialist
Email: j.skinner@rgu.ac.uk
* These were: Undercover Reporter, Reed.co.uk, Orchard.co.uk, a Linkedin Pulse article, CheatSheet, Career Builder, Michael Page, Recruiter.com, The golden girl blog, The Muse, The Guardian, Prospects, Business Insider, Indeed, Money, JobSearch, Robert Half, Forbes, My World of Work, Monster, another Linkedin Pulse article.