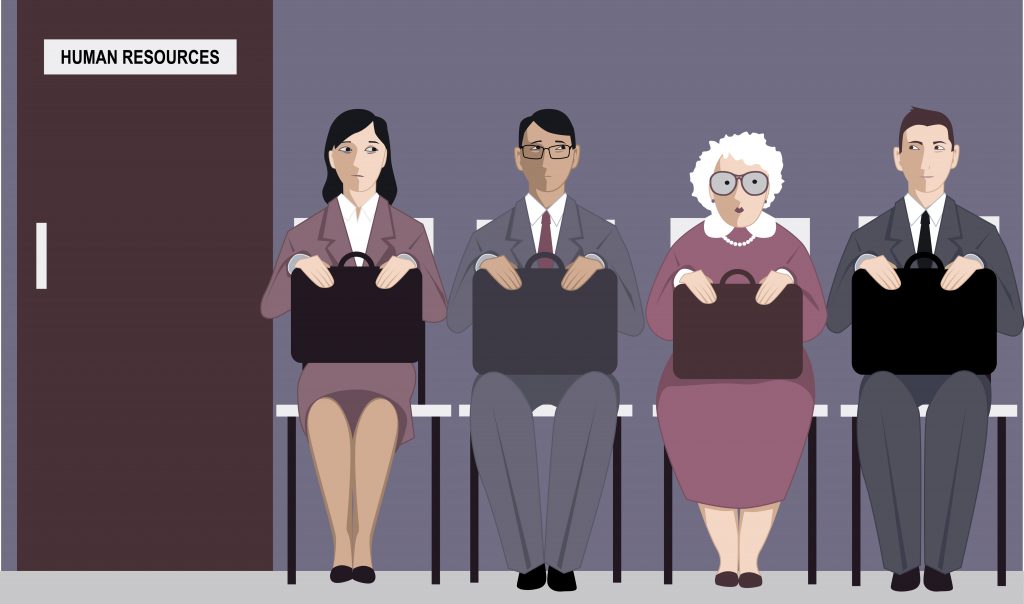 Until relatively recently, most employers wouldn't have given a second thought to the candidate experience.  As for the candidates, they didn't have "experiences" – they applied for jobs and, if lucky, were interviewed and then either accepted or rejected. Reputation and word of mouth mattered, but you couldn't Google a company or look them up on Glassdoor or LinkedIn to see whether their employees were happy (or not).  Of course, you could always go to a recruitment agency and, if you were lucky, they might have some inside information.
The accepted way bringing a job vacancy to a baby boomer's attention was by means of a recruitment advert in a newspaper or magazine (or via a recruitment agency).  The candidates would then jump through the hoops – requesting an application form, filling it out, returning it by a closing date, turning up for the interview(s) – and then, once the sheep had been divided from the goats, the lucky person would be expected to turn up on their first day, be allocated a desk and a phone and expected to get on with it.
Back then, the vast majority of recruiters would communicate, by post (snail mail!), all the way through the process, from acknowledgement of the receipt of an application to invitations to interview(s) and then rejection letters and finally, for the successful applicant(s), an invitation to take up their new job. Unsurprisingly, time-to-hire was quite lengthy.
If you are a millennial or Gen Z this is another world.  Today, improved efficiency brought about by technology and Applicant Tracking Systems, easier channels to the market via job-sites and social media, video interviewing and sophisticated onboarding practices mean that everyone has come to expect far more of their recruitment experience.  Much of this is driven by the younger generations, whose expectations are far higher than their earlier counterparts were.
In fact, "expectations" is the wrong word: "demands" is probably more apposite. Compared to the history outlined above, today the boot is very much on the other foot. That said, despite all the advances of recent years, there are still too few genuinely great candidate experiences.  And companies that don't offer a good candidate experience are in danger of missing out on many talented younger people.  These days, it is so easy for anyone with access to a computer (i.e. everyone) to find out all the good things about your organisation – but also all those things that you'd prefer remained hidden. Not only that, but how you treat candidates and, especially, how easy you make it for them to communicate and engage with you, is crucial to the success or failure of your recruitment.  And in my next blog, I'll start to explain just how to go about making this candidate experience everything it should be…
Julie Skinner, Resourcing and Benefits Specialist, RGU