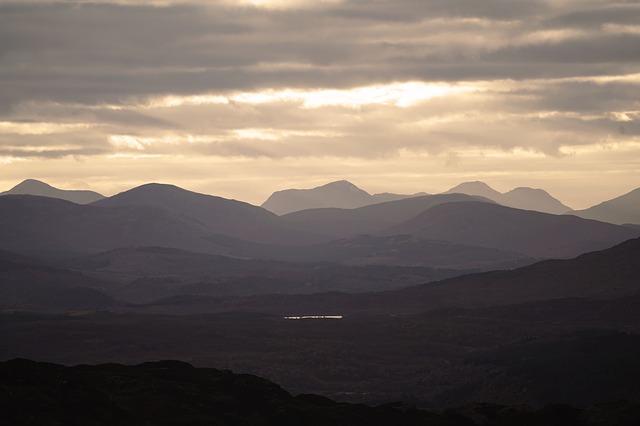 Famously, when asked why he wanted to climb Mount Everest, George Mallory is supposed to have replied, "Because it's there" – which, if true, are arguably the three most famous words in the history of mountaineering.
If you are a keen mountaineer, you'll already know that northern Scotland is where most of Britain's highest mountains are located. "Because they are there" makes the area a magnet for serious climbers, however, you don't have to be a budding Mallory or Hillary to find some interesting, and very varied, challenges in the North-East and central Scottish Highlands.
For a start, there is spectacular cliff climbing around much of the Aberdeenshire coast. For beginners, you can try: around Soutar Head (probably the most popular site in the area) and Black Rock Gulch, south of Aberdeen; Boltsheugh, just south of the picturesque harbour at Newtonhill;
The Graip, a sunny afternoon crag at Collieston
Meikle; and Partans – described as "fantastic granite" – just north of Cruden Bay. You can discover more about these, and more difficult cliffs, at this link.
Of course, for the more serious mountaineer, it's a relatively quick drive from Aberdeen to the Cairngorms. If you are a novice, you can get professional instruction from a number of different organisations, including courses which also cover sports such as skiing, kayaking and biking. As you would expect, the emphasis is on safety first and with this security and knowledge comes the enjoyment of being out in the hills.
Many people also like to belong to climbing and hillwalking clubs. The Cairngorm Club, founded in 1887, is as their website says, "the oldest and probably the largest hillwalking and climbing club in Scotland."
If you prefer to do your climbing indoors, without any of that tiresome Scottish weather (although without the splendid Scottish views!), there are several places in Aberdeen where both beginners or more experienced climbers can hone their skills. As well as the climbing wall at Transition Extreme, there is, of course, our own excellent facility at the RGU campus at Garthdee. This also includes a Kids Climbing Club, which is open to those who have completed a Learn To Climb course. This club, which has two age groups (5-10yrs and 11-15yrs), is a great way for children to keep climbing without having to rely on parents and guardians to be there.
Julie Skinner, Resourcing & Benefit Specialist
Email: j.skinner@rgu.ac.uk
As with all our blogs, links to other organisations do not constitute an endorsement and RGU is not liable for the content on these external websites.