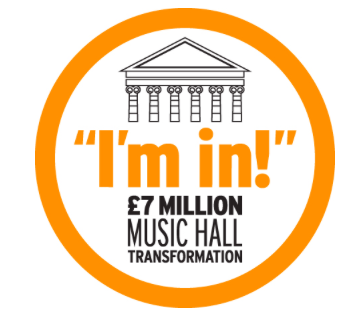 If you follow RGUjobs on social media, you'll be aware that we make a lot of the huge range of social and leisure activities available in (and around) the granite city. It's a common misconception that if you move north of the Watford Gap you leave behind, if not civilisation, then certainly the arts and leisure opportunities that people in the South East take for granted. We'd like to assure anyone contemplating a move to work in the North East at RGU that this is far from the case. And just to illustrate the point, we'd like to draw your attention to a listed building that has stood as a landmark on Union Street (our city centre's principal throughfare) for many years.
The Aberdeen Music Hall has been in existence since the early decades of the nineteenth century. In that time, along with the city's many other venues, it's hosted many famous performers, including Charles Dickens, who gave readings in the 1858 and 1866, and has also seen regular visits from the Royal Scottish National Orchestra, the BBC Symphony Orchestra and the Scottish Chamber Orchestra. It's also featured many more contemporary figures from the world of music and entertainment, such as Billy Connolly, Paulo Nutini and Emeli Sande (although the Beatles played their only Aberdeen gig at the Beach Ballroom).
Designed by the celebrated architect Archibald Simpson and build in 1822, it was formally opened as a public concert hall in 1859. It was not cheap to build, costing the princely sum of £11,500.   Today, it would cost you many, many millions to start a new Music Hall from scratch, but interestingly, when you allow for inflation, that 1822 £11.5K would only be worth £1,093 in 2016!
Money is highly relevant to this blog, because the Music Hall has been closed since Spring 2016 for a major, two-year transformation. Work is proceeding, but there is still a couple of million pounds required. Now it's clearly not a prerequisite of any job at RGU to donate to this very worthwhile project, but as Aberdeen Performing Arts' website says, if everyone who has come through the Music Hall's doors gave only £3.85 then the target would be reached very quickly. We know that a lot of our students and staff have enjoyed the rich variety of entertainment available at the Music Hall over the years, so let's hope that the necessary sums can be raised and we shall, in a few years' time, be once again posting on our Facebook page news of some great gigs and shows at this most iconic Aberdeen landmark.
Julie Skinner, Resourcing & Benefit Specialist
Email: j.skinner@rgu.ac.uk