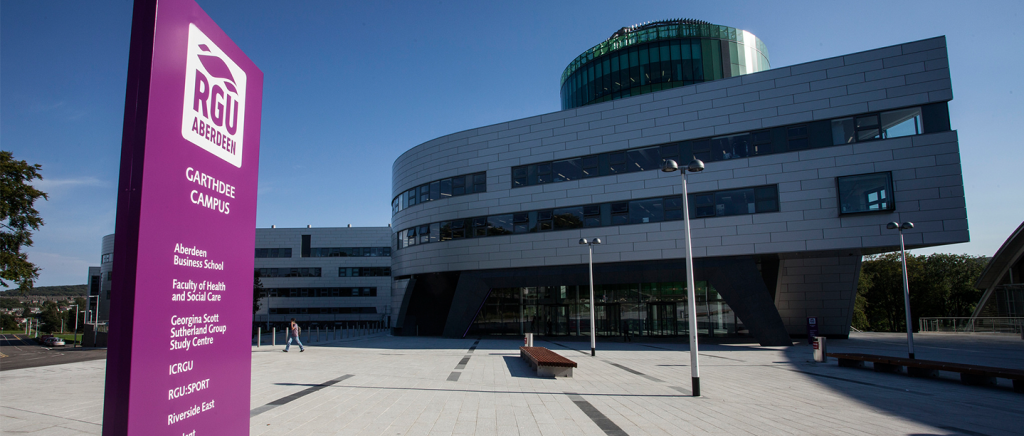 One of great things about a university like RGU is the diversity of jobs on offer.  At every level of the university there is a host of different people all contributing, whether it's keeping the rooms and offices clean, lecturing to students, doing cutting-edge research or, that most fundamental and vital of tasks, administration!
Name: Eileen Spence   
Job Title: Administrator    
Department: DELTA
What attracted you to come to work at RGU?
I was looking for administration work and my friends and colleagues had mentioned that RGU was a great place to work.  The campus has a great buzz about it.
Describe working at RGU in three words.
Friendly,
enjoyable,
flexible
Tell us something that has surprised you about working at RGU.
All of the facilities it has to offer.
Describe living in North East of Scotland in three words.  (Or if you are not from the local area, what are the biggest differences between where you previously lived and NE Scotland?)
Interesting,
coastline,
hills
What are your favourite leisure/non-work activities and how well are they catered for in and around Aberdeen?
I like to walk and there are so many places to visit in the North East.   You have great beaches and I have a list of walks and places I want to visit such as Cruden Bay, Banff and the numerous castles you have here.   I love eating out and there are so many different types of restaurants to choose from.
What is your favourite place to go out for a meal in the North East and why?
A small café/restaurant in Chapelton – fantastic food and 2 minutes walk from my house.
What would you say to anyone who is contemplating a move to RGU to persuade them it's the right career move?
Take the opportunity as it is a really friendly place to work with lots of opportunity for development.