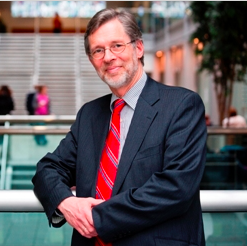 We were delighted that our Principal, Professor Ferdinand von Prondzynski, took some time from his very busy schedule to answer a few questions from RGU's recruitment team about what he particularly likes about Aberdeen and the North-East (and RGU of course!).
What do you like most about living and working in Aberdeen?
Friendly people, great facilities, beautiful countryside nearby.
What are your three favourite places to go for a meal or a drink?
La Bohème, Silver Darling, Nargile
What leisure facilities in the city do you make most use of?
Theatre, Music Hall, parks
What is your favourite trip out of town – where in the surrounding countryside do you most enjoy spending a couple of hours away from work?
The coastal villages on the NE coast.
What would you say to anyone – at any level – thinking about coming to work at RGU to persuade them it's the right career move?
RGU is an ambitious, strategic university with a friendly and supportive community and an international feel.