For those who don't know, an "affa fine loon" (the sticker on Dr Ibeke's head!)  is an expression in Doric, the local language that you'll soon start to understand if you're not from north-east Scotland.  More specifically, it means "A really good chap/a fine man" (depending where you come from in the English-speaking world!).  And we can confirm that Dr Ebuka Ibeke is indeed an "affa fine loon."  He also like RGU and Aberdeen, as you're about to discover…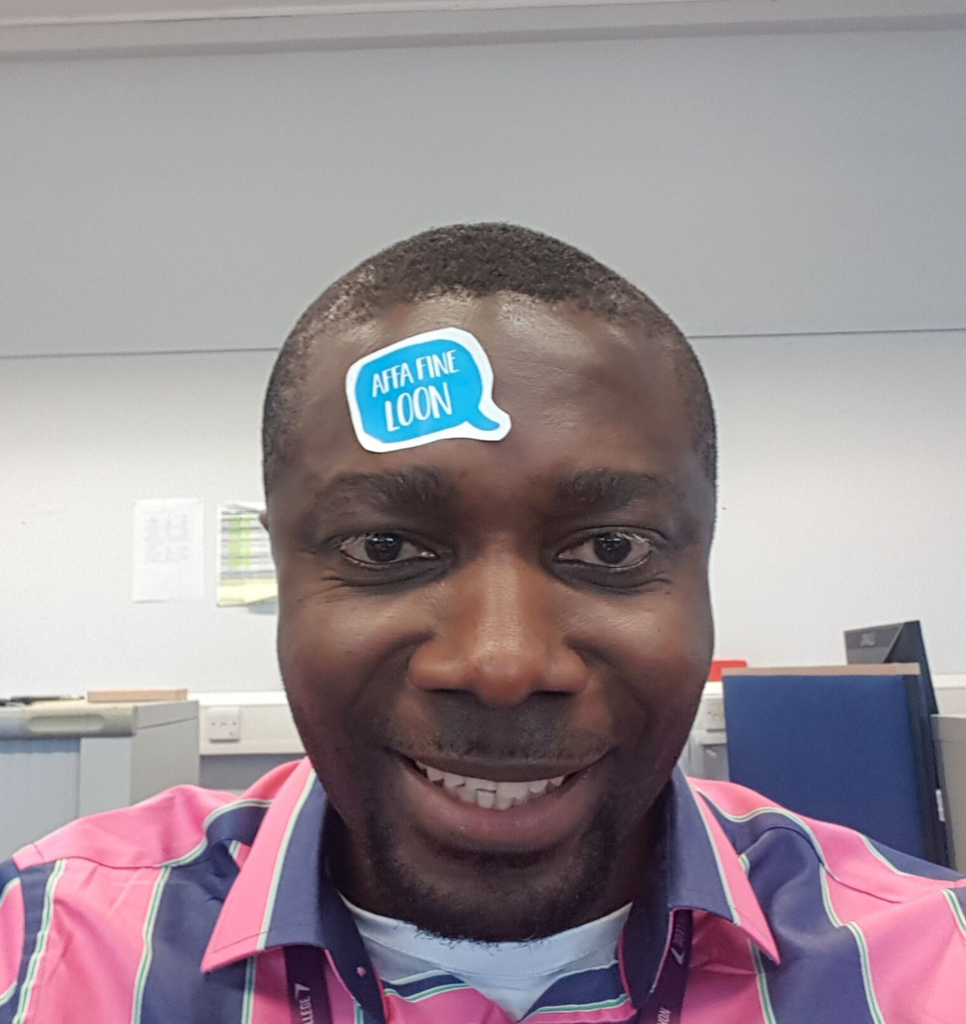 Name: Dr Ebuka Ibeke  
Department: Creative and Cultural Business 
Job title: Lecturer 
Describe RGU in three words?
Welcoming, Supportive, Diverse  
What do you like most about living and working in Aberdeen?
Aberdeen is homely. It presents a peaceful environment, good for raising children. 
What is your favourite place to go for a meal or a drink?
Zizzi (because that's my wife's favourite, hahaha.) 
What leisure facilities in and around the city do you make most use of?
The outdoor football pitch in Tillydrone. 
What is your favourite trip out of town – where in the surrounding countryside do you most enjoy spending a couple of hours away from work?
My favourite trip out of town is a family road trip to Leeds. 
What would you say to anyone – at any level – thinking about coming to work at RGU to persuade them it's the right career move?
RGU is a fantastic place to work in. Be assured of a lovely welcome and a progressive work environment.