How important is work-life balance to your career?  Can you enjoy some banter and fun at work or is it all serious?  Is your work fast-paced and interesting?  Well, it's time to find out!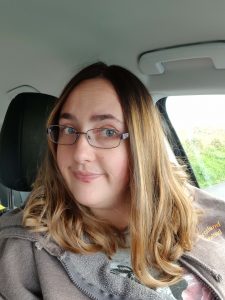 Name:         Bianca Duthie 
Job Title:     Assessment Administrator  
Department: Aberdeen Business School
What attracted you to come to work at RGU?
The emphasis on a better work/life balance, attractive holiday periods.
Describe working at RGU in three words.
Lively,
fast-paced,
interesting
Tell us something that has surprised you about working at RGU.
The down to earth nature of the teams. I thought an education sector based job would be quite rigid with everyone quietly working away but there is always time for a bit of banter.
Describe living in North East of Scotland in three words.
Cold!
Beautiful
(and) friendly.
What are your favourite leisure/non-work activities and how well are they catered for in and around Aberdeen?
I attend a local jog Scotland group to encourage fitness and running. Reading – there are plenty of charity shops around for me to buy new books from!
What is your favourite place to go out for a meal in the North East and why?
We don't eat out very much but I like going to Union Square for a treat as there is so much choice – can't beat a lunch out at Cosmo with friends.
What would you say to anyone who is contemplating a move to RGU to persuade them it's the right career move?
If you are looking to move somewhere where the emphasis is very much focused on having a better work/life balance, a mistake is treated as we are all human and where you feel like you will make a difference in the education sector then RGU is definitely the place to be.