We are, naturally, always keen to tell people what a great place RGU is to work and how Aberdeen and the North-East of Scotland are a wonderful place to live, but we are conscious that we may well be accused of "well, they would say that, wouldn't they?"   However, even though it's true, you don't have to take our word for it: instead, read what Jayne Holliday, a lecturer in Law at RGU has to say about her experience of life and work at the university…
Name:                 Jayne Holliday
Job Title:            Lecturer in Law
Department:      School of Law
What attracted you to come to work at RGU?
RGU has a very good reputation for teaching. When I applied to work here I was about to submit my PhD at the University of Aberdeen and had spent the past four years working as a researcher. My short term contract here at RGU has been the perfect way of gaining valuable experience in teaching in a wonderfully supportive environment. I have thoroughly enjoyed my time here!
Describe working at RGU in three words.
Motivating. Challenging. Rewarding.
Tell us something that has surprised you about working at RGU.
The one thing that surprised me was just how lovely the wooded riverbank walk was on campus. The view of the Dee really is beautiful here.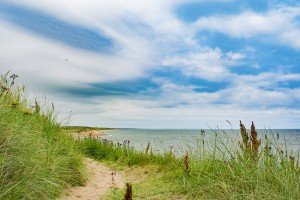 Describe living in North East of Scotland in three words.  (Or if you are not from the local area, what are the biggest differences between where you previously lived and NE Scotland?)
There is something for everyone in the North East of Scotland whether you enjoy city life or want to seek the tranquility of the countryside. Aberdeenshire itself has stunning beaches, Old Aberdeen is definitely worth exploring, the clifftop and riverbank walks are wonderful, castles in every direction, fishing villages, great hillwalking, wildlife, unexpected nature reserves (such as the small colony of seals that likes to sun themselves under the Bridge of Don), not to forget the vibrant city life.
What are your favourite leisure/non-work activities and how well are they catered for in and around Aberdeen?
I enjoy distance running. There are plenty of great areas to run in whether on road or off road just on the doorstep.
What is your favourite place to go out for a meal in the North East and why?
Musa is one of my favourite places to eat out in Aberdeen. Good food and live music makes for a relaxing evening out.
What would you say to anyone who is contemplating a move to RGU to persuade them it's the right career move?
The perfect place to come if you are seeking a good work life balance.