As this blog is about getting a job at RGU, we thought it appropriate to tell you about someone who has done just that.  The fact that her job will be to help you get a job here makes it even more important as you may be speaking to her at some stage in the near future!  We believe that it's important to make our recruitment processes as personal and friendly as possible, so without further ado, here's an introduction to Linsay, the new Resourcing Assistant in the HR team…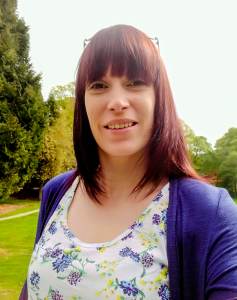 Name: Linsay Findlay
Job Title: Resourcing Assistant 
1. What does your job involve?
Supporting candidates/clients to ensure they achieve the best results through the recruitment process. I also provide advice to staff looking to find out more about our many staff benefits.
2. Where have you worked apart from RGU – and what attracted you to come and work here?
Before coming to RGU I was in recruitment at the NHS for 13 years and before that I worked in resourcing at Grampian Police and HR within the University of Aberdeen.  I was attracted to RGU by the job itself, but after investigating RGU as an employer, the pay, conditions and benefits did help sway my decision.
3. What do you like most about living and working in Aberdeen?
I love that Aberdeen has a city feel to it with its busy centre full of shops, bars and restaurants, but it is still compact enough that you can travel around the city with relative ease and the countryside is never far away.
4. What leisure facilities in and around the city do you use most?
Union Square is a great shopping centre which includes a cinema and a stack of restaurants to suit all tastes.  I like to get out and about with my dog and spend a lot of time at the local beaches, usually Aberdeen and Balmedie and also at Duthie Park, Hazelhead Park/Woods and Scotstown Moors. The rivers running through Aberdeen also provide great riverside walks.
5. Best place to go to eat and drink in and around Aberdeen?
I love Old Blackfriars in the Castlegate for its tasty pub food, relaxed atmosphere and lovely staff. For a bigger occasion I love Wild Ginger, an Indian restaurant in the city centre, the food is amazing and the staff cannot be beaten in their service.
6. Who in the HR team makes you laugh – and why?
Julie (Skinner) makes me laugh pretty much every day with her comical tales.
7. What would you say to anyone – at any level – thinking about coming to work at RGU to persuade them it's the right career move?
Everyone I have come across so far has been friendly, helpful and dedicated to their role in making RGU the success that it is.  It's a beautiful campus to work on and with continuing investment its modern, state of the art facilities will only get better.  The pay is competitive and the staff benefits are among the best I've come across.