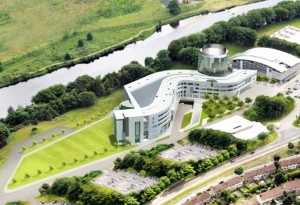 RGU is great place to work. We employ some 1,600 staff in a huge variety of different jobs. The facilities here are first-class and the north-east of Scotland is a very prosperous place which offers an outstanding quality of life. The oil industry has made Aberdeen rich, but the surrounding countryside is what makes us special. Come to work here and you'll enjoy first-class housing, leisure, sports, shopping and entertainment, but you can be out and about in some of Scotland's most beautiful landscapes in only 15 minutes.
Our new blog will provide information on the university, on up-coming important vacancies, how we tackle recruitment at all levels, where we advertise and, of course, more about what it's like to live and work in this unique part of Scotland. In the next year we'll be moving to a new online application process and you can also register on our job pages and receive alerts when a suitable job become available.
In addition, if you have any suggestions that would help us improve our recruitment service, please do get in touch. We want your experience of applying for a job at RGU to be efficient, friendly and professional. We have so many different jobs there is sure to be something up your street sooner or later so do register or return to our job pages and hopefully we'll look forward to seeing you soon.
Julie Skinner, MCIPD
Resourcing & Benefit Specialist
Email: j.skinner@rgu.ac.uk