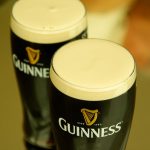 One of the things that we stress in these interviews with some of the people who work with us at RGU is not just the variety of work and experiences they have in Aberdeen but also the variety and experience of the different people who work here!  Today's interviewee is a great example of this.  With a name like Emily Baird you'd think she sounds Scottish…
Name: Emily Baird  
Department: Academic Administration – Aberdeen Business School 
Job title: Timetabler 
Describe RGU in three words? 
Professional,
Innovative
Fantastic. 
What do you like most about living and working in Aberdeen?
It's an easy place to live; skiing an hour away, next to the sea, and nature is on your doorstep.  
What is your favourite place to go for a meal or a drink?
O'Neill's for a pint of Guinness and Jewel on the Crown for an Indian. 
What leisure facilities in and around the city do you make most use of?
RGU swimming pool and Codona's for 10-pin bowling. 
What is your favourite trip out of town – where in the surrounding countryside do you most enjoy spending a couple of hours away from work?
Bennachie, Scolty Hill, Newburgh beach and Balmedie beach – my two dogs love these places. 
What would you say to anyone – at any level – thinking about coming to work at RGU to persuade them it's the right career move?
To definitely do it. The vibe at RGU is brilliant, and very professional. I am so glad I came here. 
Tell us something about yourself that would surprise us!?
I'm Swiss with an Irish accent.