One of the questions we are increasingly asked by people applying for jobs with RGU is, "what's your policy on individual wellbeing and mental health?"  With mental health now no longer something that most people sweep under the carpet, it's an issue that the university takes very seriously.
To help all our staff to feel supported, we have introduced LifeWorks – a platform (see image below) where employee perks, wellbeing and community resources are brought together online. It can be accessed from your computer or on your mobile by downloading the user-friendly Apple or Android app.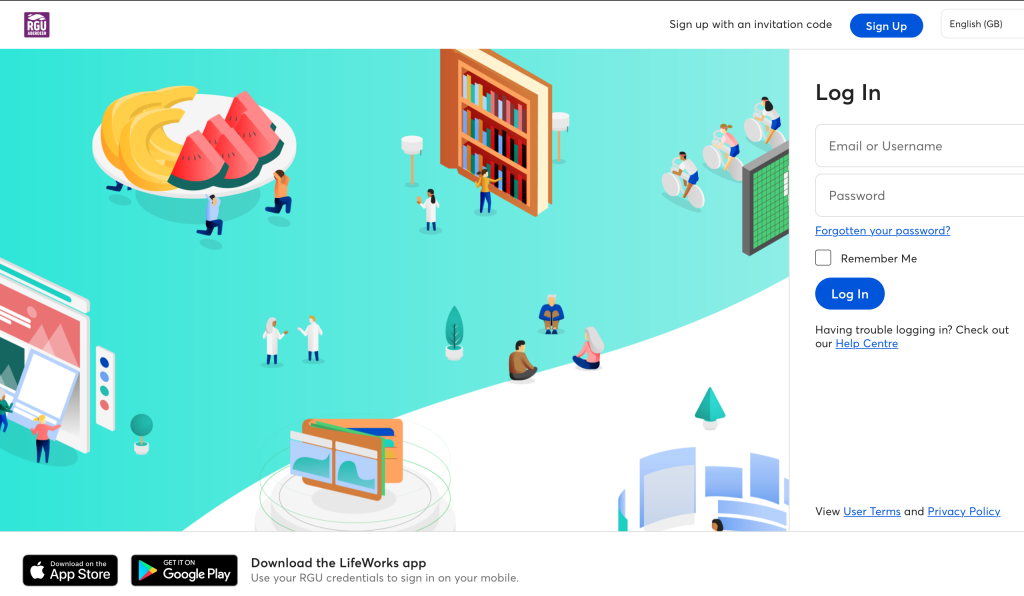 When you log in, a personalised news feed delivers wellbeing content based on your personal and anonymous preferences, as well as the latest community news and opportunities from RGU. The newsfeed also allows you to share your successes and show your pride in colleagues working with you to deliver the university's strategy.
In addition to the personalised news feed, an entire 'perks' section offers staff a massive range of savings on everything from discounts on Apple products and designer-clothing retailers to money off Deliveroo, hotel bookings and fun days out with the family. There's even a place to suggest your own perks, allowing you to inform LifeWorks of the kind of brands or offers you would like to see on the platform.
Crucially, there's a wealth of resources designed to improve your mental, physical and financial wellbeing, including a 24/7 confidential employee counselling and wellbeing helpline to support you with any legal, family, work or financial concerns. You can even take up challenges to improve your mental or physical health in a fun way, and earn points that you can put towards real, tiered rewards for a job well done.
LifeWorks also supports everyone at the university by providing articles and opinion pieces on family, health, money, work and life in general. Whether you need advice after becoming a parent or are seeking to improve your work relationships, the site has content to help you.
This feature-rich platform is available free of charge to all employees at RGU. It's yet another example of the ways in which we strive to make life and work at RGU the best it can be – and another reason for you to consider a job with us in 2020!
Julie Skinner, Resourcing and Benefits Specialist, RGU