This is another in our continuing series of interviews with new members of staff at RGU.  It is fascinating to see the different views all our colleagues have of life and work in Aberdeen and the north-east of Scotland and it's heartening to read what they have to say about our university.  Like all of the people interviewed here, Dr Asim does not have to do this, so we are grateful that he took the time to answer our questions and hope that his thoughts about RGU and Aberdeen inspire you to make a similar move to come and work with us!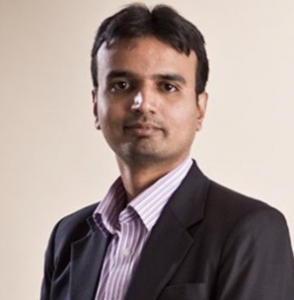 Name: Dr Taimoor Asim
Department: School of Engineering
Job title: Lecturer in Mechanical Engineering 
Describe RGU in three words?
Diverse,
Ambitious (and)
Welcoming 
What do you like most about living and working in Aberdeen?
It's very clean. People are very polite and friendly. There is less traffic, noise and pollution. 
What is your favourite place to go for a meal or a drink?
There are many nice restaurants in Aberdeen. My favourite ones are Rishi's and Shawarma. 
What leisure facilities in and around the city do you make most use of?
I like to go to the beach for a nice walk every now and then. My kids especially like going to the Codonas Amusement Park. 
What is your favourite trip out of town – where in the surrounding countryside do you most enjoy spending a couple of hours away from work?
I have been visiting quite a few castles in close vicinity of Aberdeen. I particularly liked the scenic views at Slains Castle. 
What would you say to anyone – at any level – thinking about coming to work at RGU to persuade them it's the right career move?
RGU is a very nice place to work. If you are aiming for high quality teaching and research, RGU is the right place for you. There are lots of career development opportunities available at RGU.