We had better start with an explanation.  For the uninitiated (i.e. anyone not from North East Scotland) a "rowie" is a morning roll, but not like the normal bread roll you get everywhere else (what you might call a roll or a bap we call a "softie"). Rowies are also called "butteries" and the big difference between the two is that a rowie has a fair bit of lard in it, so think of it as a bit like an Aberdonian croissant!  They are delicious, especially warm with some marmalade or jam.
All of which is a preamble to our latest staff interview, with one of our more recent arrivals (he's only been here for a few months), namely, Paul Matthews, our Head of Employability and Professional Enrichment.  As you'll find out, he's quite enthusiastic by what he's found at RGU…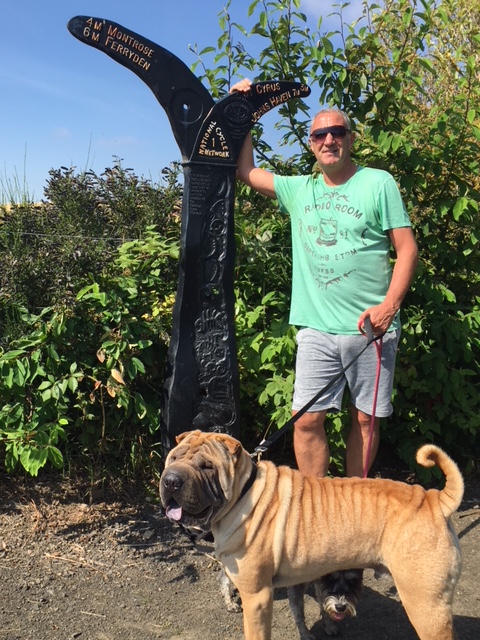 Name: Paul Matthews 
Job Title:  Head of Employability and Professional Enrichment
Department: EPE
What attracted you to come to work at RGU?
Exciting new role working for an organisation with a great reputation where I feel I can make a real impact
Describe working at RGU in three words.
Varied, vibrant and friendly
Tell us something that has surprised you about working at RGU.
The location of the campus is more stunning than I had imagined – helped by the fact we only had one day's rain in my first 6 weeks here!
Describe living in North East of Scotland in three words.  (Or if you are not from the local area, what are the biggest differences between where you previously lived and NE Scotland?)
Beach, countryside and rowies!
What are your favourite leisure/non-work activities and how well are they catered for in and around Aberdeen?
Spend a lot of time walking with my dogs and there's some amazing places to see around the North-East with beautiful views and great heritage.
What is your favourite place to go out for a meal in the North East and why?
Lots of nice restaurants to choose from but if I had to pick one it would be The Jewel in the Crown as their curries are superb.
What would you say to anyone who is contemplating a move to RGU to persuade them it's the right career move?
Go for it! Great place to work with great people and in a great location.