If you're still remembering your holidays and/or missing the kids after they have been back at school for a few weeks now, then we sympathise. Lots of us (including me!) have spent the last few weeks of the summer getting new uniforms for the children, watching our tans fade and generally getting back into the swing of things as the second half of the year unfolds and the holidays become a distant memory.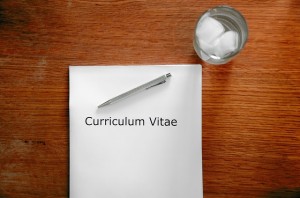 For quite a few, it's also perhaps time to consider how your current job is going. Are you looking for a move? Aberdeen has been going through a difficult few years due to the fall in the oil price and although it's improving slightly there is still uncertainty in a number of areas.  That said, the most recent signs are encouraging and, with decommissioning of the North Sea oil industry likely to last for many more years, the economy here is still very strong compared to most other parts of the UK.
One thing we can say with confidence is that RGU, as an established and highly successful university, offers a degree of continuity and security for those who can meet our standards and show the commitment and professionalism, both academic and non-academic, that we require.
We have a range of jobs available all year round. These can vary from Cleaners and Janitors to Student Support, Sports and HR, Lecturers and Senior Academic roles, Facilities Management and IT roles, amongst many others.
You can find all our vacancies on myjobscotland.gov.uk – and to save you time, here is the link that will take you straight to our jobs page. There, as well as the jobs, you'll also find other pages with information on pay and benefits, relocation to Aberdeen and our diversity policy.
However, we know that we won't necessarily have the job you want right now, but don't despair, there is a very easy solution to this problem! On myjobscotland you can register for alerts for the jobs you are interested in and when they are available we'll let you know so you can apply.
Also, once you've input your details into your first application, they will then be stored and available for any future applications, making the whole process much easier and convenient for everyone. You can register and set up job alerts at this link. It's quick and easy, so why not take a little time to do so today? Then, by the time we've got to Christmas, you'll hopefully have come on board and be settling in and enjoying your new role.
Julie Skinner, Resourcing & Benefit Specialist
Email: j.skinner@rgu.ac.uk